Tented Accommodation
Why Stay With Us?
Accommodation at nDzuti bush camp is in twin bedded classic safari tents. The tents are permanent mini-Meru style canvas rooms erected on a concrete base and with an adjacent bathroom.
Each tent has a small furnished wooden deck with a view over the waterhole in front of the camp.
On the same concrete base is the bathroom; a screened open-air space with a flush toilet, wash hand basin and hot shower.
The tents have screened windows with canvas drops. They are furnished with twin beds, floor mats, and luggage racks. Electric lights and plug points are on installed on the bedside table.
The beds have fine percale linen, warm duvets and extra blankets for wintertime.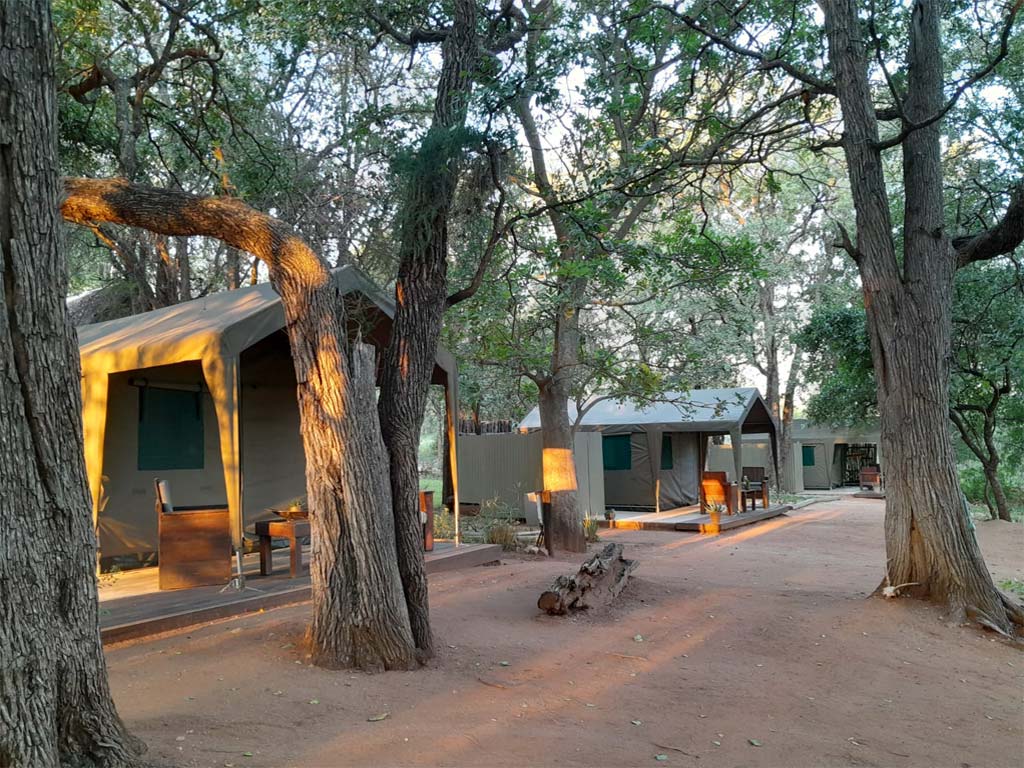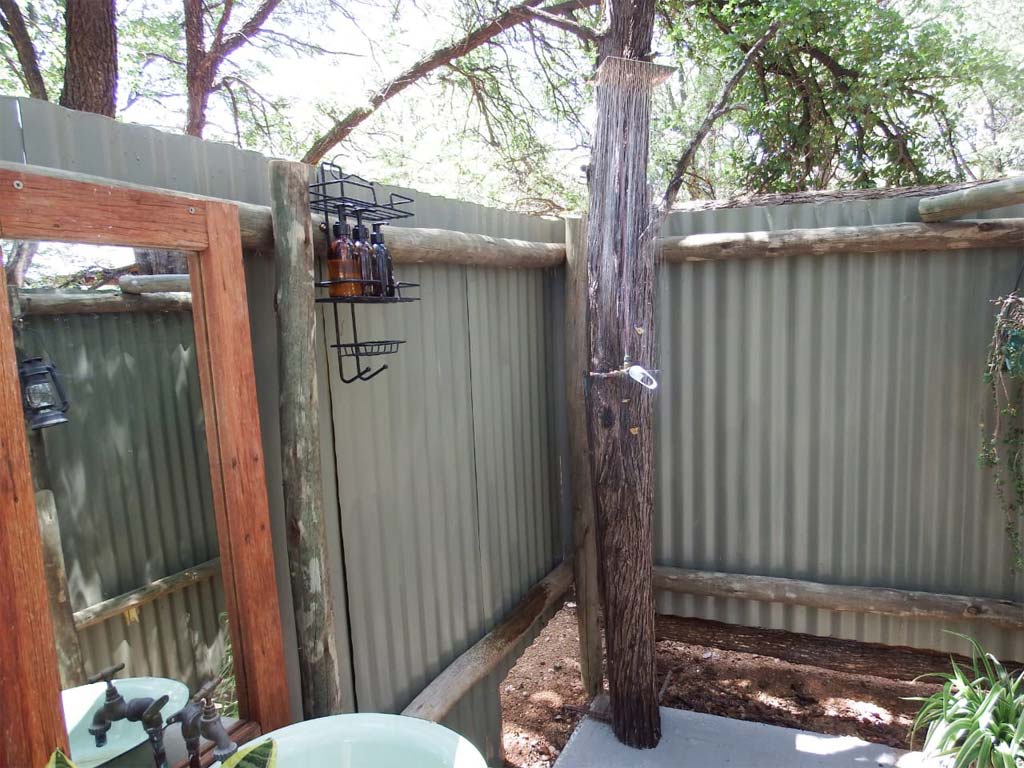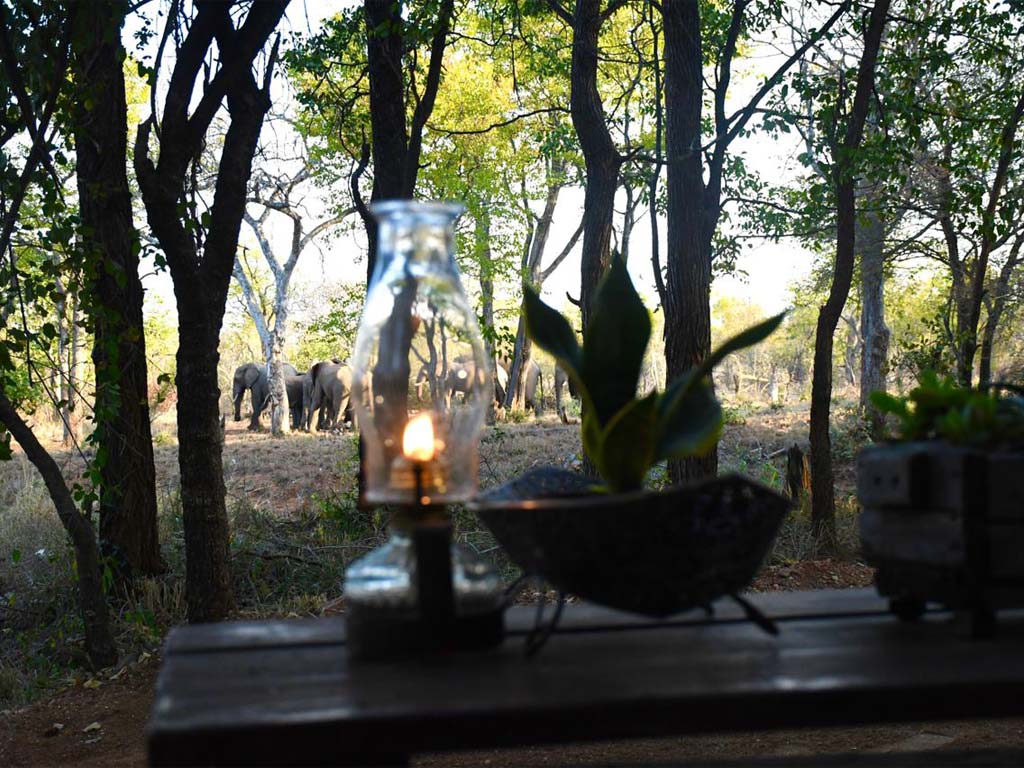 The Camp
Our (Tented) Bush Camp 
nDzuti tented bush camp has 4 tents set out with a view over the waterhole. There is no fence around the camp which dictates our child policy of no children under 10 years old. There is a lawned and shaded garden with some tall mopane and other iconic trees like baobab and fever trees.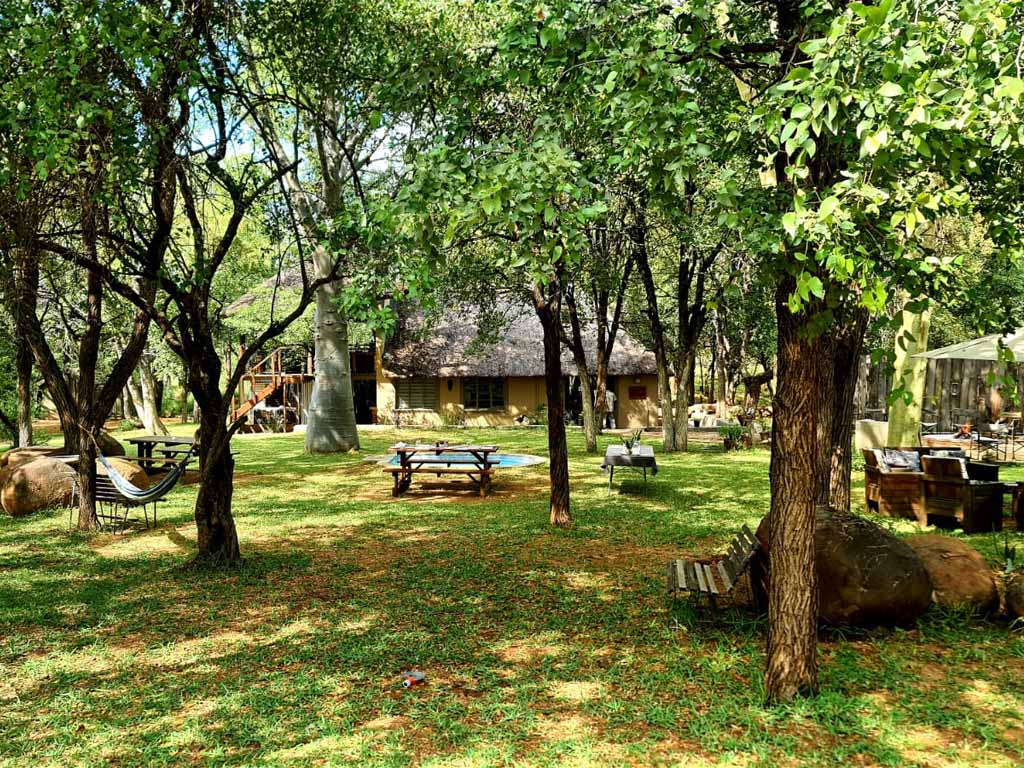 4 Safari Tents in the Camp
Greater Kruger reserve in a private safari camp with only 4 tents.
Dinning by the Evening Fire
We dine and wine around a lovely warm evening fire at the boma.
Private Outdoor Bathrooms
Elegant outdoor bathrooms with privacy in mind, looking at the stars.
Private Deck Watehole Viewing
View all our day and night animals coming to drink at our private waterhole.
We have an outdoor lounge area under an umbrella as well as a lounge in the main lodge on the upper level. There is a boma with a fire pit and camp chairs where we eat evening meals. There is also an indoor dining room and bar.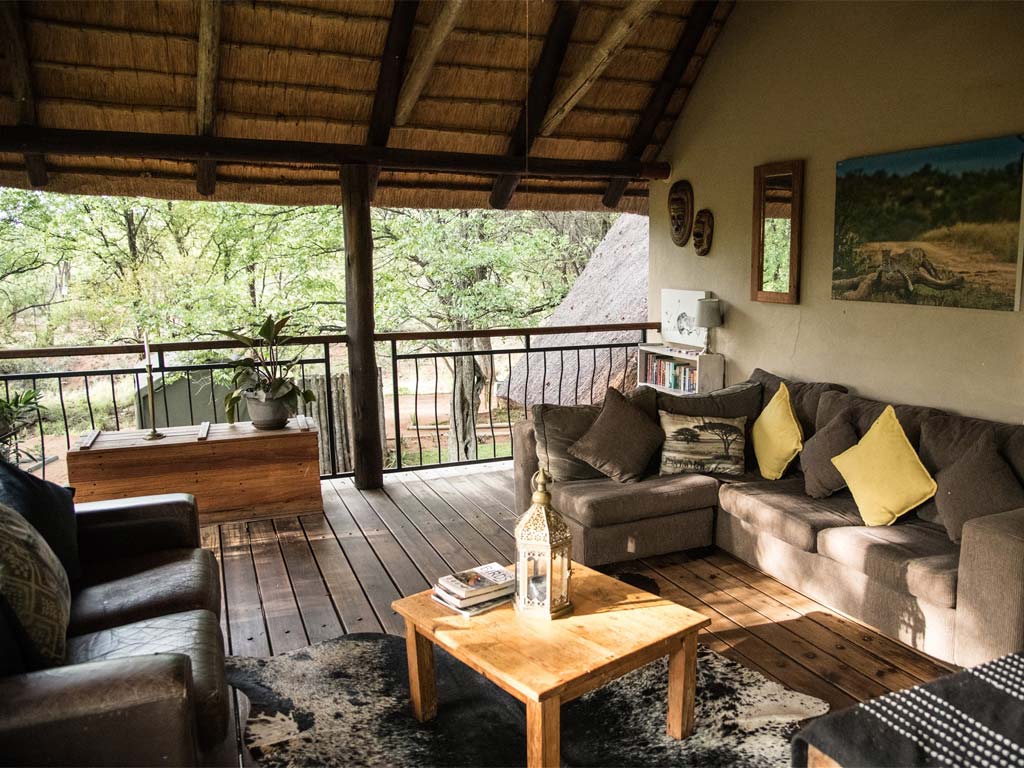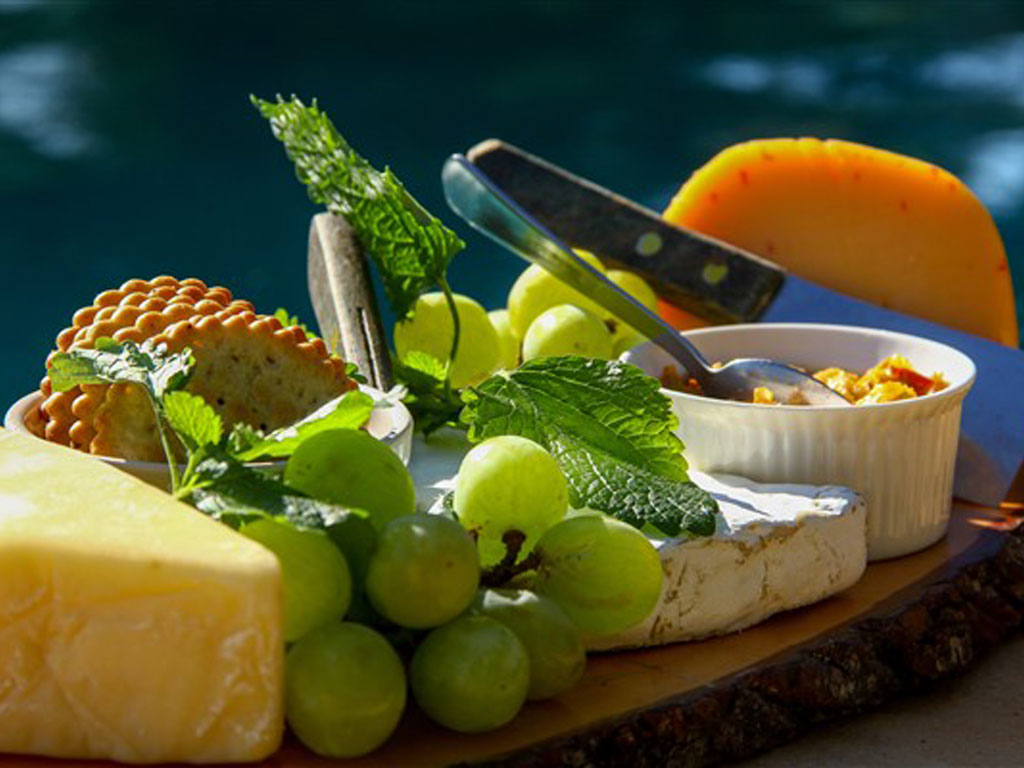 The garden has some hammocks and a day bed and a small splash pool. The tents have a small furnished wooden deck out the front. There is electricity in the tents and the main building as well as peripheral soft lighting shining outwards from the camps extent.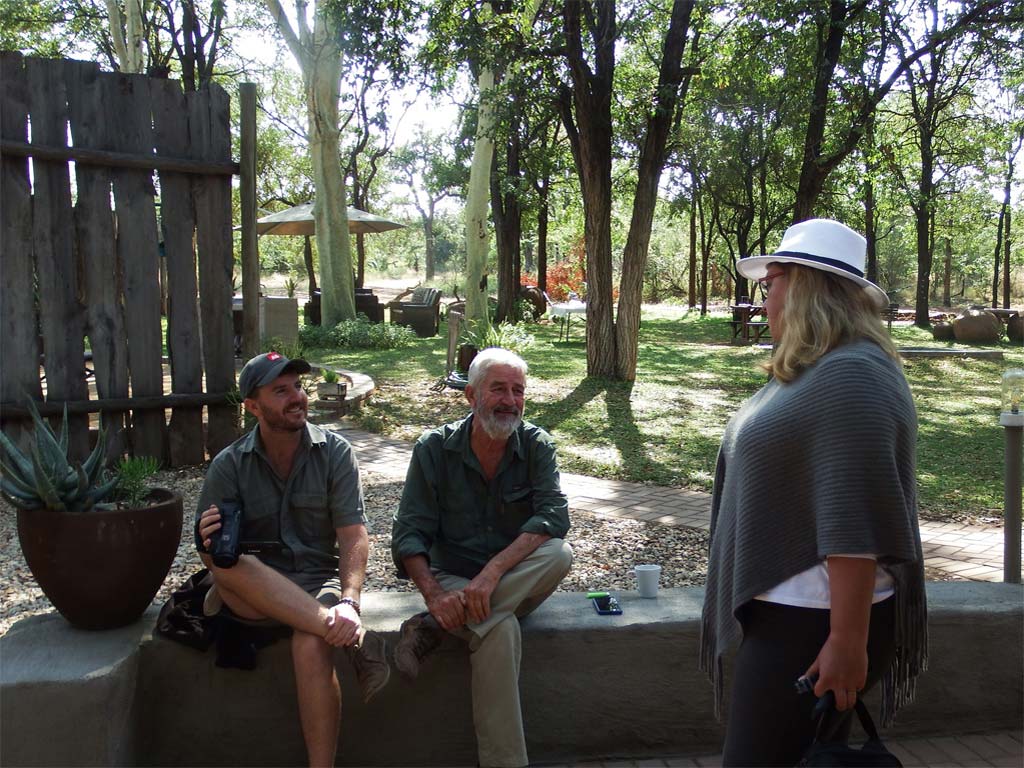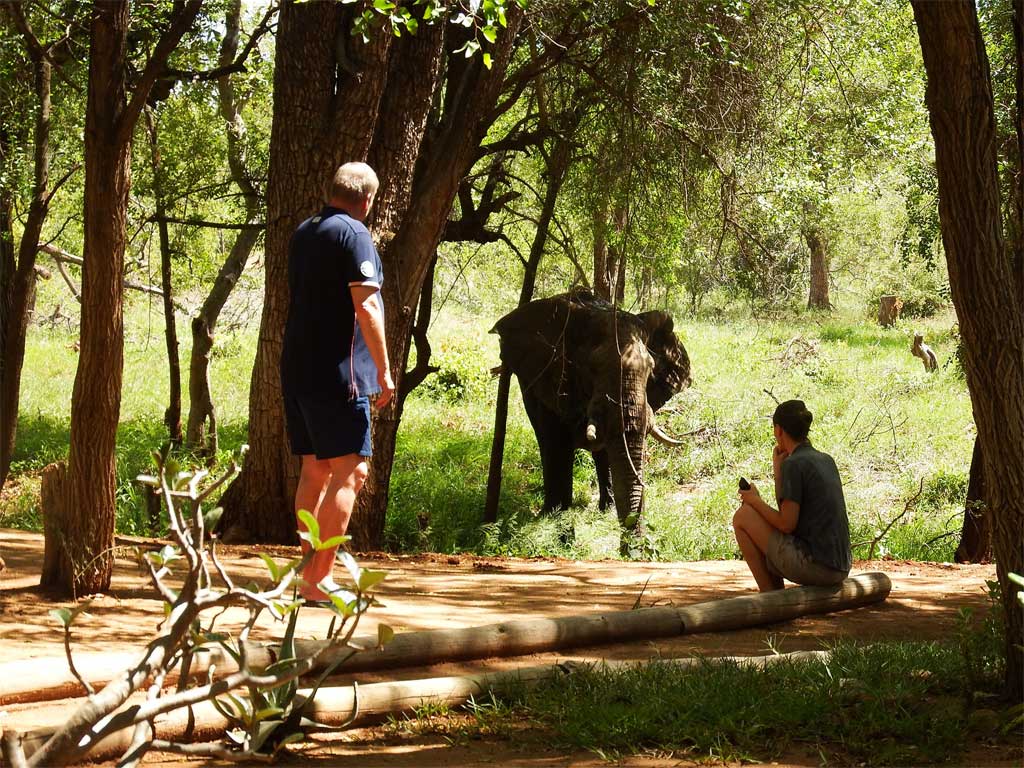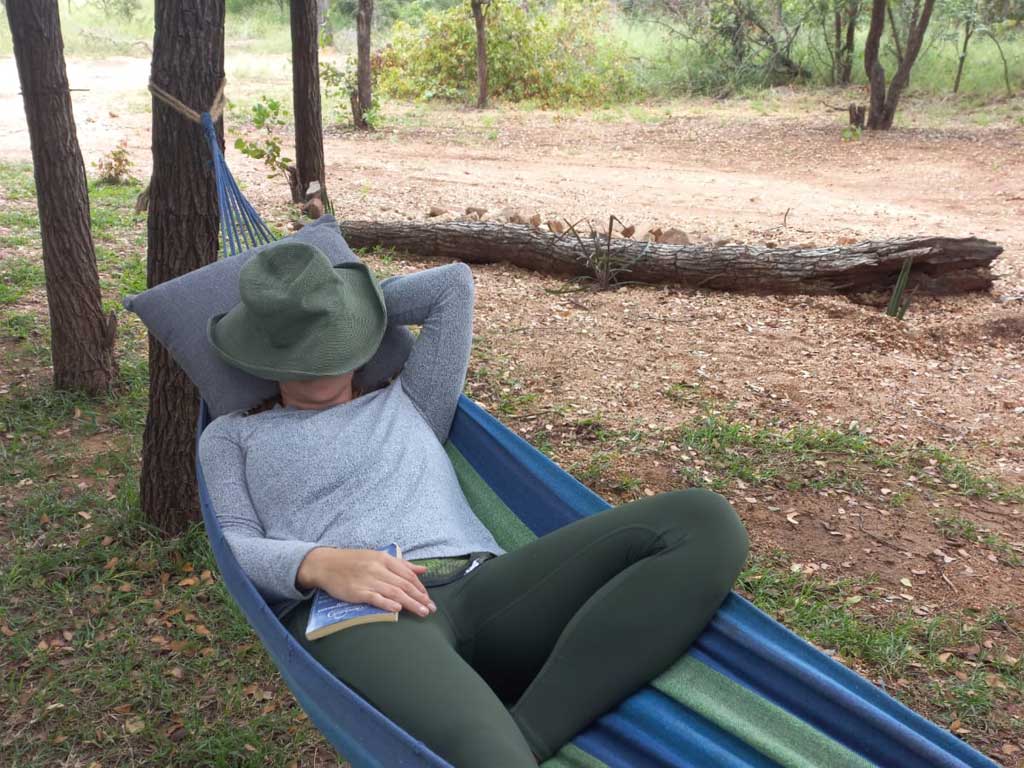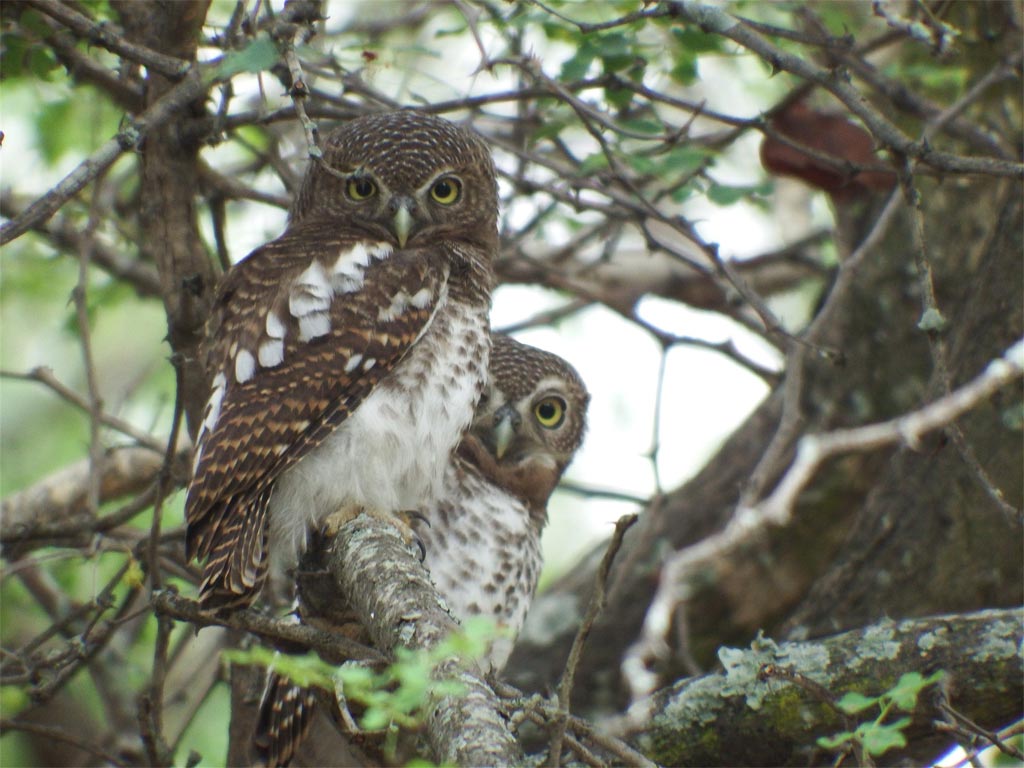 Enquiry Form
Follow our quick and easy enquiry process
nDzuti Tented Bush Camp Accommodation.
Enquiry request for Tented Bush Camp Accommodation.
Bush Camp Gallery
Our (Tented) Bush Camp Photo's
Other Accommodation
Looking for something else?…
If the tented rooms are not what you are looking for, our sister camp close by does have family chalet and luxury tents on the same magnificent Maseke  section of Greater Kruger Park.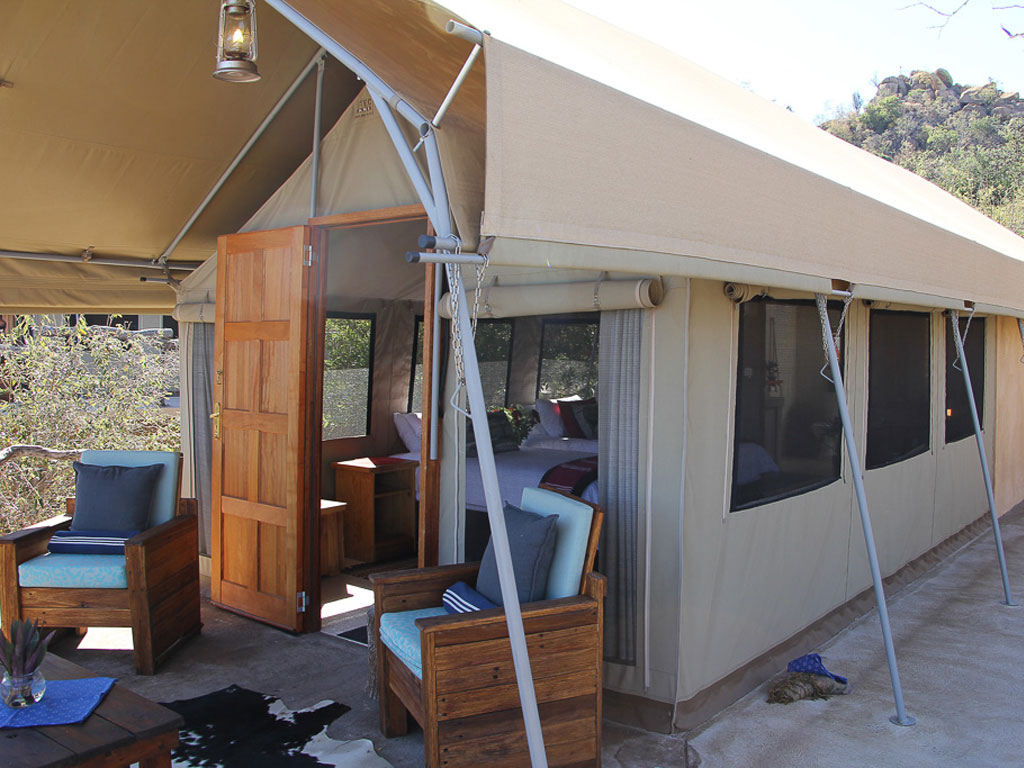 Luxury Safari Tented Accommodation
Beautifully furnished and raised onto a solid base the 4 Luxury safari tents have a view over the productive waterhole.
The bathrooms are an extension of the canvas roof with a glassed apex, twin basins and a double shower.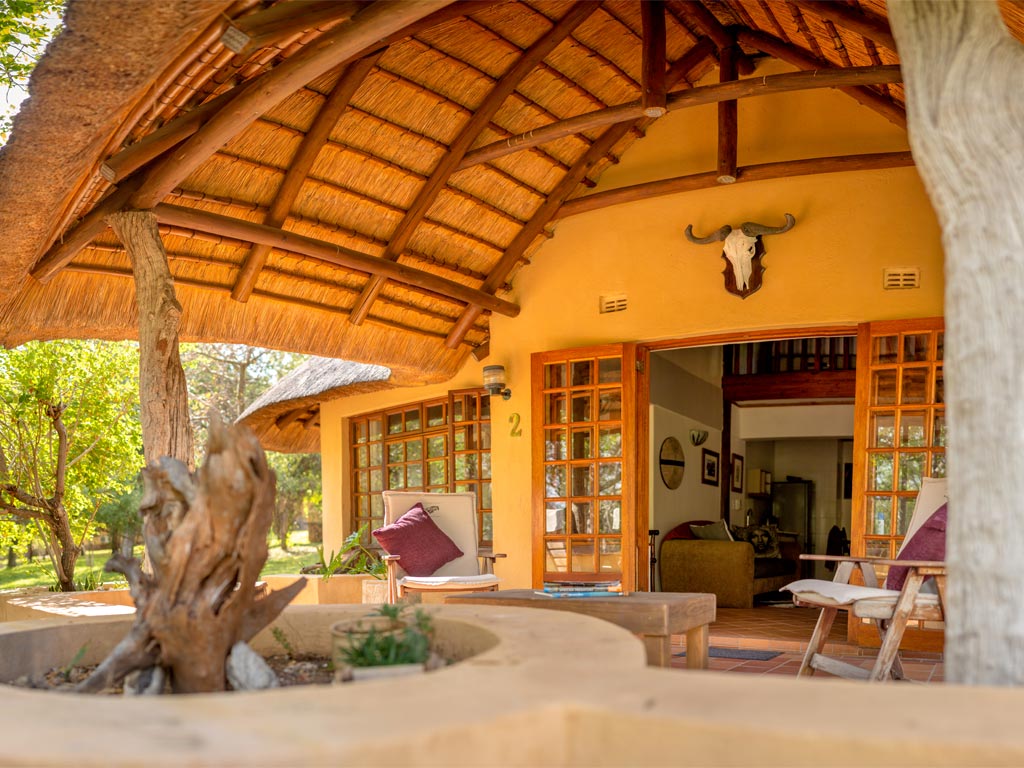 Family Chalet Accommodation
The four family chalets are well spaced out in the fenced garden so each becomes a private holiday home.
Two private bedrooms; each air conditioned and en- suite occupy separate wings of the thatched bungalow and the central lounge is furnished for family time with mini bar and coffee station.
The covered patio offers another option.
Enquiry Form
Follow our quick and easy enquiry process
Other / Alternative Accommodation Form.
Enquiry request for alternative accommodation & availability.